Raina Krell, PhD, MS, PPS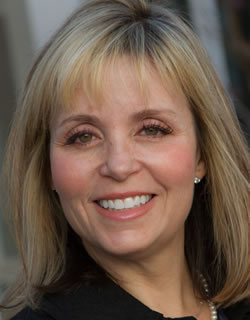 Dr. Krell completed her doctorate at the University of Southern California in Counseling Psychology.  In addition to a Master of Science in Marriage, Family and Child Counseling from the University of Southern California, Dr. Krell holds a Pupil Personnel Services Credential from Loyola Marymount University.  She received her bachelor's degree in Psychology with a minor in Developmental Disabilities at the University of California, Los Angeles.
Dr. Krell has over 23 years of experience providing psychotherapy, graduate-level instruction and clinical consultation with individuals, couples, and families.  As a founding partner at Westlake Village Therapists, Dr. Krell works with clients presenting with mood and adjustment difficulties, relationship enhancement, eating disorders, trauma and loss, as well as providing psychoeducation, parenting skill development, LGBTQ support and personal growth counseling.  Dr. Krell is also trained in collaborative divorce practice and conflict resolution.  Having served as a college professor at Capella University for the past eleven years, Dr. Krell has taught graduate courses in theories of psychotherapy, crisis intervention, human sexuality and ethics for mental health counselors.   Dr. Krell also presently serves as a program manager at The Camden Center providing treatment planning within intensive outpatient (IOP) and partial hospitalization (PHP) programs for patients presenting with co-occurring issues of addiction, trauma, anxiety, depression, relationship discord and eating disorders.
Within her clinical work and coordination of care, Dr. Krell engages an integrated approach of cognitive, humanistic and family systems paradigms coupled with holistic methods in partnership with individuals and their families.
Raina Krell, PhD, MS, PPS
Licensed Psychotherapist
LPCC #3957 California
LMHC #12568 Florida
James Good, CPA
Partner, Gursey, Schneider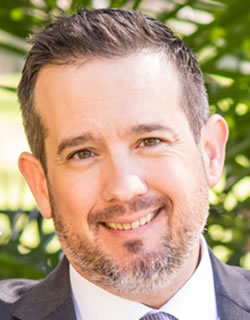 James Good, a partner in the litigation department, joined the firm's litigation support department in 1999 and specializes in the area of forensic accounting in family law and civil litigation matters.
James provides litigation accounting services to executives and owners of both public and closely held entities. His experience spans a broad range of industries including investment (private equity and hedge funds), medical, agricultural, manufacturing, printing and publishing, real estate, marketing, and entertainment.
James assists Counsel in all financial aspects of marital dissolution matters including the evaluation of income available for support, stock option and pension plan apportionment, analysis of the marital standard of living, business appraisals, and determining the character of assets through the preparation of complex tracing analyses. James currently oversees the ongoing enhancement and development of Gursey | Schneider LLP's proprietary Digitrace © tracing program.