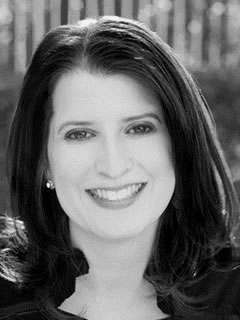 Lisa Zonder, Attorney
Certified Family Law Specialist*
Attorney and certified family law specialist Lisa R. Zonder relates: "Divorce can be extremely costly, both financially and emotionally, especially when litigated in court. I am excited to present at Second Saturday Workshops, where our team educates those facing divorce, and opens their eyes to less stressful options, including mediation, Collaborative law, and cooperative divorce." Lisa is the workshop leader for the Conejo Valley, Second Saturday.
Lisa Zonder is dedicated to helping families find peaceful solutions to divorce issues. Lisa is a leader in the field of divorce mediation, Collaborative law, and cooperative law. She has extensive training in mediation and Collaborative law.
Lisa is a "peacemaker" dedicated to raising awareness of ways to solve divorce woes out of court.   Lisa Zonder is a 25+ year veteran attorney and Certified Family Law Specialist (State Bar of California, Board of Legal Specialization) since 1999.  Zonder Family Law offers numerous options to resolve divorce while keeping costs down, reducing frustration, and protecting client self-respect.  Options include traditional (court) divorce, mediated divorce, Collaborative Divorce, and private dispute resolution.
Lisa previously hosted a divorce talk radio show titled "Divorce: Lisa Zonder Style" on Ventura radio station KVTA 1590 AM.  As a lecturer for Second Saturday Workshops, she provides an overview of the legal process and options for getting through divorce including mediation, Collaborative Divorce, lawyer-to-lawyer negotiation, and court.
(*certified by State Bar of CA, Board of Legal Specialization)
805-777-7740
lisa@zonderfamilylaw.com
www.zonderfamilylaw.com
www.divorcetalkradioventura.com
Click Here to See a Complete List of Presenters