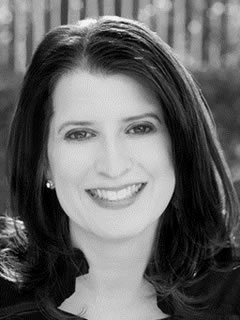 Lisa Zonder, Attorney
 Certified Family Law Specialist*
Attorney and certified family law specialist Lisa R. Zonder relates: "Divorce can be extremely costly, both financially and emotionally, especially when litigated in court. I am excited to present at Second Saturday Workshops, where our team educates those facing divorce, and opens their eyes to less stressful options, including mediation, Collaborative law, and cooperative divorce." Lisa is the workshop leader for the Conejo Valley, Second Saturday.
Lisa Zonder is dedicated to helping families find peaceful solutions to divorce issues. Lisa is a leader in the field of divorce mediation, Collaborative law, and cooperative law. She has extensive training in mediation and Collaborative law.
Lisa is a "peacemaker" dedicated to raising awareness of ways to solve divorce woes out of court.   Lisa Zonder is a 25+ year veteran attorney and Certified Family Law Specialist (State Bar of California, Board of Legal Specialization) since 1999.  Zonder Family Law offers numerous options to resolve divorce while keeping costs down, reducing frustration, and protecting client self-respect.  Options include traditional (court) divorce, mediated divorce, Collaborative Divorce, and private dispute resolution.
Lisa previously hosted a divorce talk radio show titled "Divorce: Lisa Zonder Style" on Ventura radio station KVTA 1590 AM.  As a lecturer for Second Saturday Workshops, she provides overview of the legal process and options for getting through divorce including mediation, Collaborative Divorce, lawyer-to-lawyer negotiation and court.
805-777-7740
lisa@zonderfamilylaw.com
www.zonderfamilylaw.com
www.divorcetalkradioventura.com
*certified by State Bar of CA, Board of Legal Specialization
Alice Arnold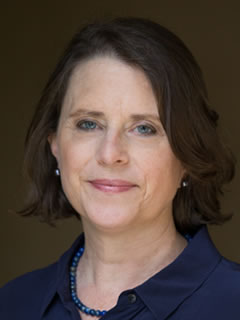 Alice Arnold, J.D., Ph.D., has worked with families and children for over 25 years. Her practice focuses on dispute resolution through collaborative law and mediation. Alice also integrates her psychology background with her legal work and offers divorce coaching both for the collaborative process and also for individuals who are litigating or mediating a divorce.
Alice brings to her work a breadth and depth of experience as an attorney and therapist. As a family law attorney with a Ph.D. in psychology, Alice understands how to connect emotional needs and legal issues to best help her clients. She will help you create a settlement agreement that is a win-win for both you and your family.
Alice hold a Medical Board Research Psychoanalytic License and offers divorce coaching to manage stress, find clarity of purpose and goals, and prepare for mediation or court. Alice is admitted to practice in California, New York, and Colorado. Her office is in Ventura.
Website | Email
alice@alicearnold.com
Jennifer Leighton, J.D., C.D.F.A.®
Senior Analyst
Manchester Financial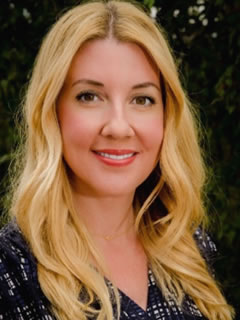 Jennifer Leighton is a Senior Analyst and Certified Divorce Financial Analyst® with Manchester Financial, a Registered Investment Advisory firm in Westlake Village.  She specializes in helping divorcing and divorced individuals achieve financial peace of mind and she is passionate about educating and empowering women to take control of their financial lives.
Jennifer is the creator of "Women in Financial Transition," a highly-successful women's event held twice a year at the Westlake Village Inn.  She also founded the "Women's Wealth Workshop," a series of educational classes offered quarterly to clients and prospective clients.  In addition to speaking at these events, Jennifer has presented to the Ventura County Family Law Bar Association.
Jennifer earned a B.A. in Journalism from the University of Southern California and a J.D. from Pepperdine University School of Law.  She is a published book author and a regular contributor to Westlake Malibu Lifestyle Magazine where she writes about the financial issues women often encounter.  Her article, "7 Financial Tips for Women Facing Divorce," was published on The Huffington Post.
Jennifer is a member of ProVisors, an elite networking group, and Elevate, a global professional women's network.  She is trained in Collaborative Family Law and a member of LACFLA, the Los Angeles Collaborative Family Law Association.  She is on the faculty of "Second Saturday," a divorce options workshop, where she lectures on the impact of divorce on financial planning and retirement savings.  Jennifer also serves on the Board of Go Red for Women in Ventura County, the American Heart Association's initiative to end heart disease and stroke in women.
Prior to working in financial services, Jennifer was an agent at Endeavor (now WME) – the world's largest literary and talent agency.  While at Endeavor, she sold a variety of television shows to both cable stations and major networks.  Jennifer lives in Woodland Hills with her husband, Jack, and their adopted Rottweiler, Lili.
Susan Barney, CPA, MBT
818-986-5070
sbarney@cmmcpas.com
5700 Canoga Ave #300
Woodland Hills, CA 91367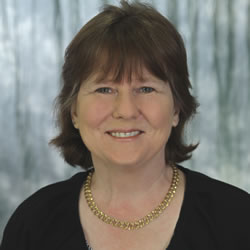 Susan, manager at CMM, LLP (FKA Cohen, Miskei, & Mowrey, LLP) has extensive experience in tax and accounting issues related to divorce. She began her career in 2001 with a large local forensic accounting firm. As a CPA, Susan provides tax research, planning and compliance filings for her clients.  She provides analysis of assets, liabilities, income and expenses, alimony and child support consultation, and business valuations.
She also has expertise in the areas of business management, entertainment, and various service providing industries.    She has advocated for clients with the Internal Revenue Service and state and local tax agencies as well as international experience with respect to individuals, corporations, and flow through entities.
Susan's education includes a Bachelor of Arts Degree in Accounting from California State University, Northridge and a Master's Degree in Taxation from Golden Gate University. She is currently pursuing certification as a divorce financial analyst.
Susan actively promotes the health, welfare, and education of women and children. She currently provides financial education for Junior Achievement and Operation Hope.   She also serves on the board of directors for the Accounting Alumni Chapter at CSUN providing mentoring to current students and recent graduates.
Raina Krell, PhD, MS, PPS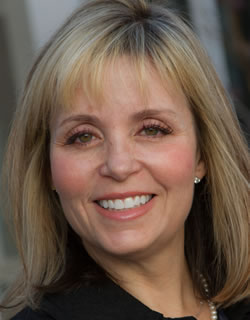 Dr. Krell completed her doctorate at the University of Southern California in Counseling Psychology.  In addition to a Master of Science in Marriage, Family and Child Counseling from the University of Southern California, Dr. Krell holds a Pupil Personnel Services Credential from Loyola Marymount University.  She received her bachelor's degree in Psychology with a minor in Developmental Disabilities at the University of California, Los Angeles.
Dr. Krell has over 23 years of experience providing psychotherapy, graduate-level instruction and clinical consultation with individuals, couples, and families.  As a founding partner at Westlake Village Therapists, Dr. Krell works with clients presenting with mood and adjustment difficulties, relationship enhancement, eating disorders, trauma and loss, as well as providing psychoeducation, parenting skill development, LGBTQ support and personal growth counseling.  Dr. Krell is also trained in collaborative divorce practice and conflict resolution.  Having served as a college professor at Capella University for the past eleven years, Dr. Krell has taught graduate courses in theories of psychotherapy, crisis intervention, human sexuality and ethics for mental health counselors.   Dr. Krell also presently serves as a program manager at The Camden Center providing treatment planning within intensive outpatient (IOP) and partial hospitalization (PHP) programs for patients presenting with co-occurring issues of addiction, trauma, anxiety, depression, relationship discord and eating disorders.
Within her clinical work and coordination of care, Dr. Krell engages an integrated approach of cognitive, humanistic and family systems paradigms coupled with holistic methods in partnership with individuals and their families.
Raina Krell, PhD, MS, PPS
Licensed Psychotherapist
LPCC #3957 California
LMHC #12568 Florida