Lisa Zonder, Attorney, Certified Family Law Specialist*
(*certified by State Bar of CA, Board of Legal Specialization)
805-777-7740
lisa@zonderfamilylaw.com
www.zonderfamilylaw.com
www.divorcetalkradioventura.com
Matt Jewett, Esq.
805-777-7740
matt@zonderfamilylaw.com

Shane Loomis, Attorney
805-494-7811
shane@theloomislawfirm.com
www.theloomislawfirm.com
Theresa Heyes, MFT, Divorce Consultant
818-312-4850
newway2b@msn.com
www.newway2b.com
Steven Garelick, CPA
Susan Barney, CPA, MBT
818-986-5070
sbarney@cmmcpas.com
5700 Canoga Ave #300
Woodland Hills, CA 91367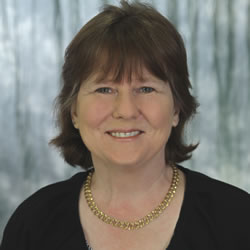 Susan, manager at CMM, LLP (FKA Cohen, Miskei, & Mowrey, LLP) has extensive experience in tax and accounting issues related to divorce. She began her career in 2001 with a large local forensic accounting firm. As a CPA, Susan provides tax research, planning and compliance filings for her clients.  She provides analysis of assets, liabilities, income and expenses, alimony and child support consultation, and business valuations.
She also has expertise in the areas of business management, entertainment, and various service providing industries.    She has advocated for clients with the Internal Revenue Service and state and local tax agencies as well as international experience with respect to individuals, corporations, and flow through entities.
Susan's education includes a Bachelor of Arts Degree in Accounting from California State University, Northridge and a Master's Degree in Taxation from Golden Gate University. She is currently pursuing certification as a divorce financial analyst.
Susan actively promotes the health, welfare, and education of women and children. She currently provides financial education for Junior Achievement and Operation Hope.   She also serves on the board of directors for the Accounting Alumni Chapter at CSUN providing mentoring to current students and recent graduates.